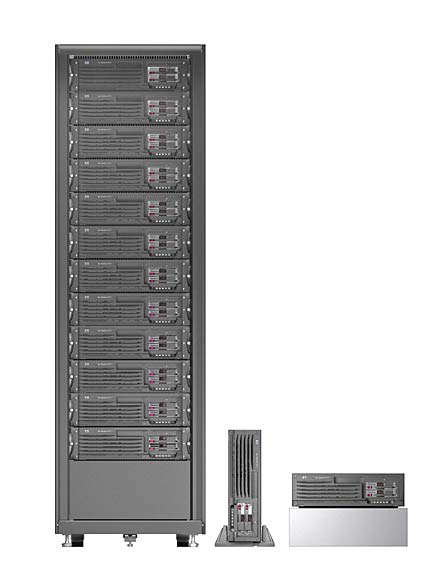 The HP AlphaServer DS15 system was introduced in 2003 as an entry-level system ideal for general purpose and commercial applications, telecom applications, software development, and replicated site applications.
It has code name HyperBrick. The system is the successor of AlphaServer DS10.
Here are the characteristics:
The chipset is Titan, which is the successor of Tsunami/Typhoon.
Single CPU, EV68CB, 1000MHz, 2MB Cache.
Up to 4GB.
4 PCI-X 33 MHz or 2 PCI-X 66 MHz.
Runs OpenVMS starting from 7.3-1.
Runs Tru64 starting from 5.1A.
AlphaServer DS15 can be replaced by AlphaVM.